ok soooooo here i am finally getting down to posting a thread on my del sol journey! and just tried and failed to load pictures ! well this sucks! can only have pics the size of 256kb how the hell do i make them smaller?
ok think ive figured it out with a little help!
well my car journey began with a 1.2 clio which i loved and had for nearly 2 years but then the timing belt snapped and broke the engine so i got it repaired sold it and bought the del sol! i bought it for £900 i thought it was an SiR but it isnt its a VXI with a b16a2 engine swap! it has a s9b gearbox for a civic mb6 so im told. 421 megan manifold full exhaust system not sure what make, k&n air filter.
heres few pics of the clio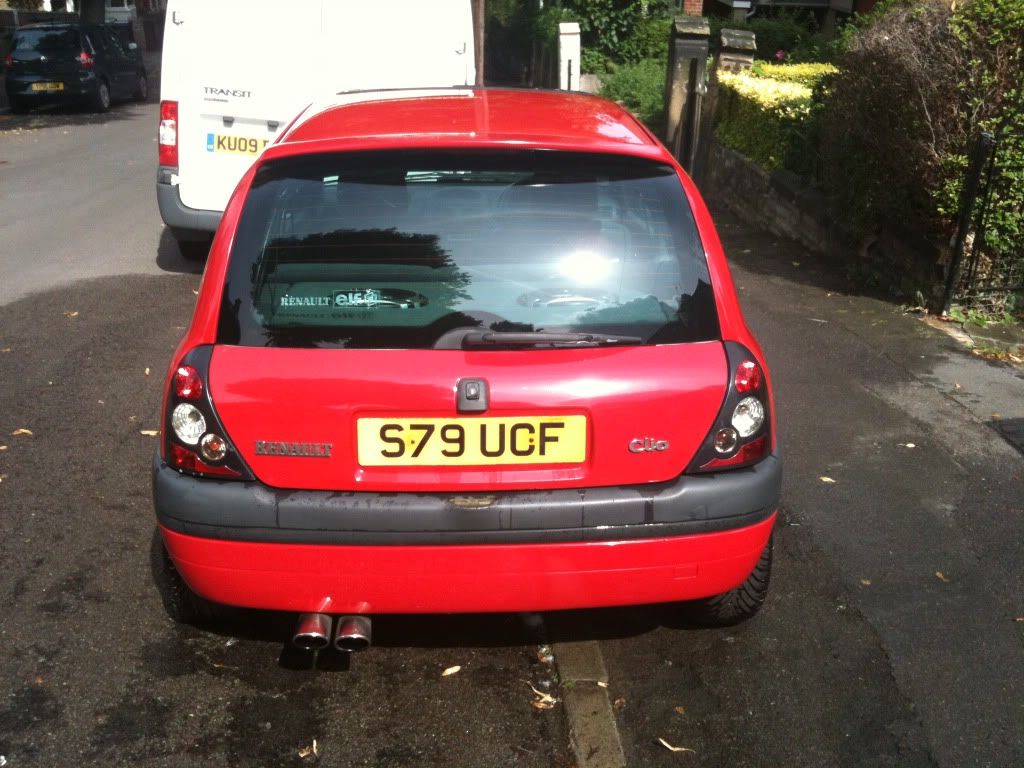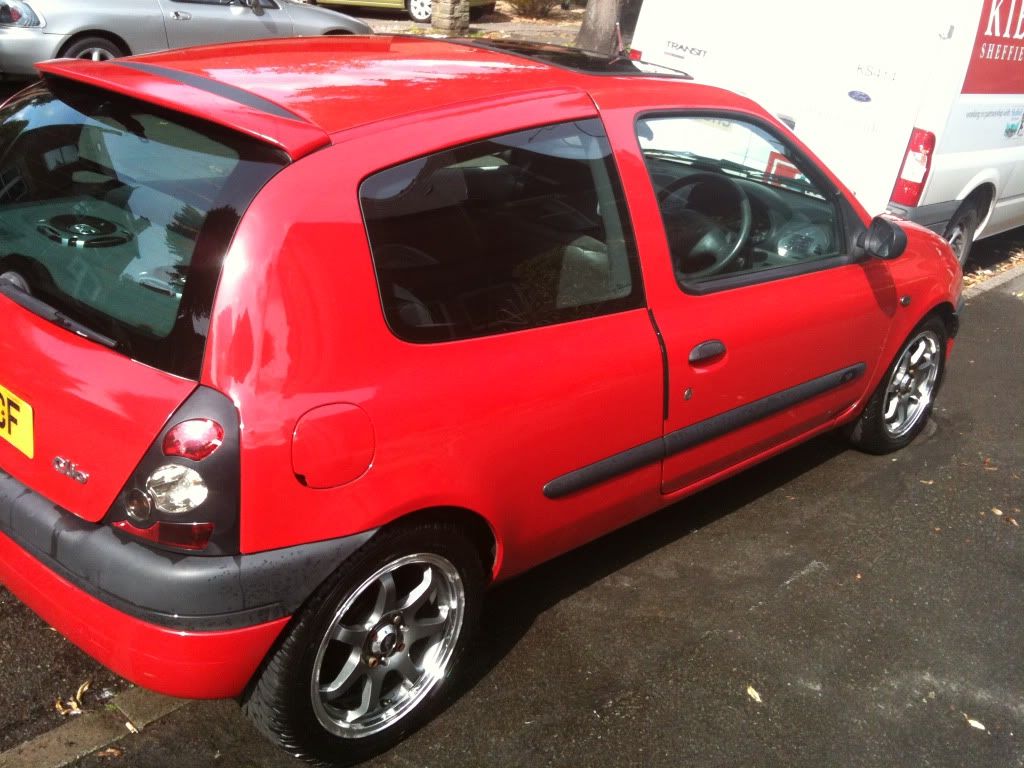 not a good day at all! what a bitch to break down at possibly one of the busiest roundabouts in sheffield!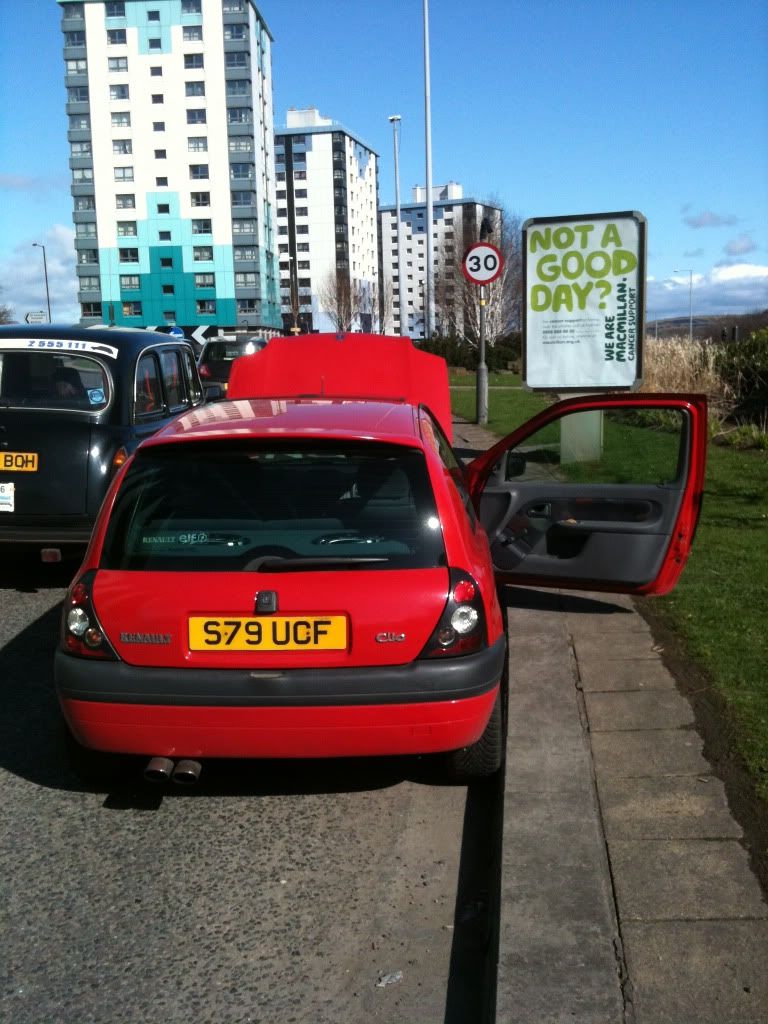 so over the last year i have been modifying my del sol looks completely different to when i bought it for £900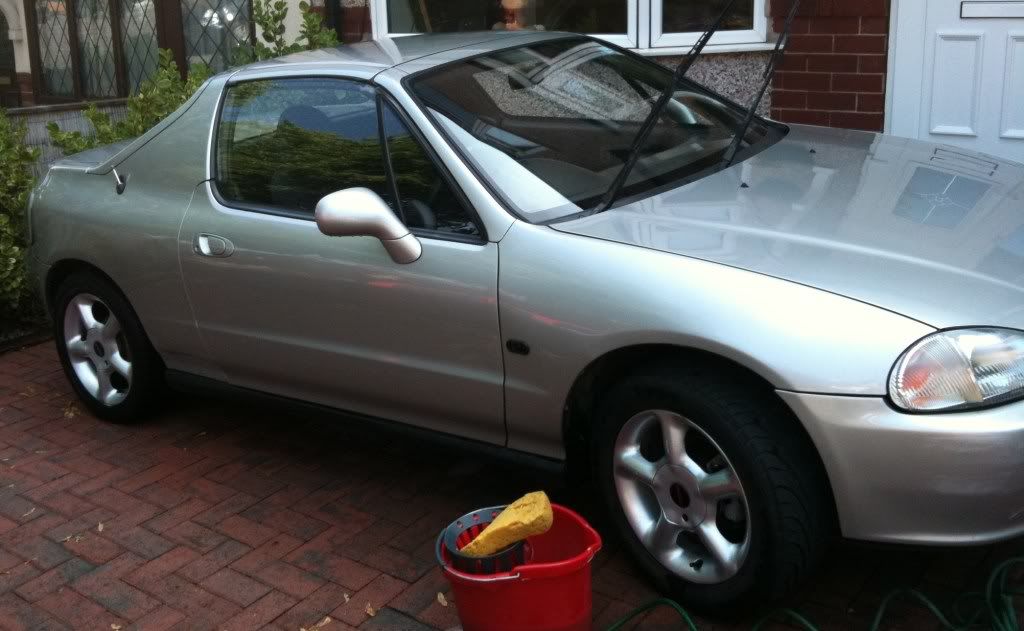 [img]http://i1211.photobucket.com/albums/cc425/donhumbostoni/035.jpg[img]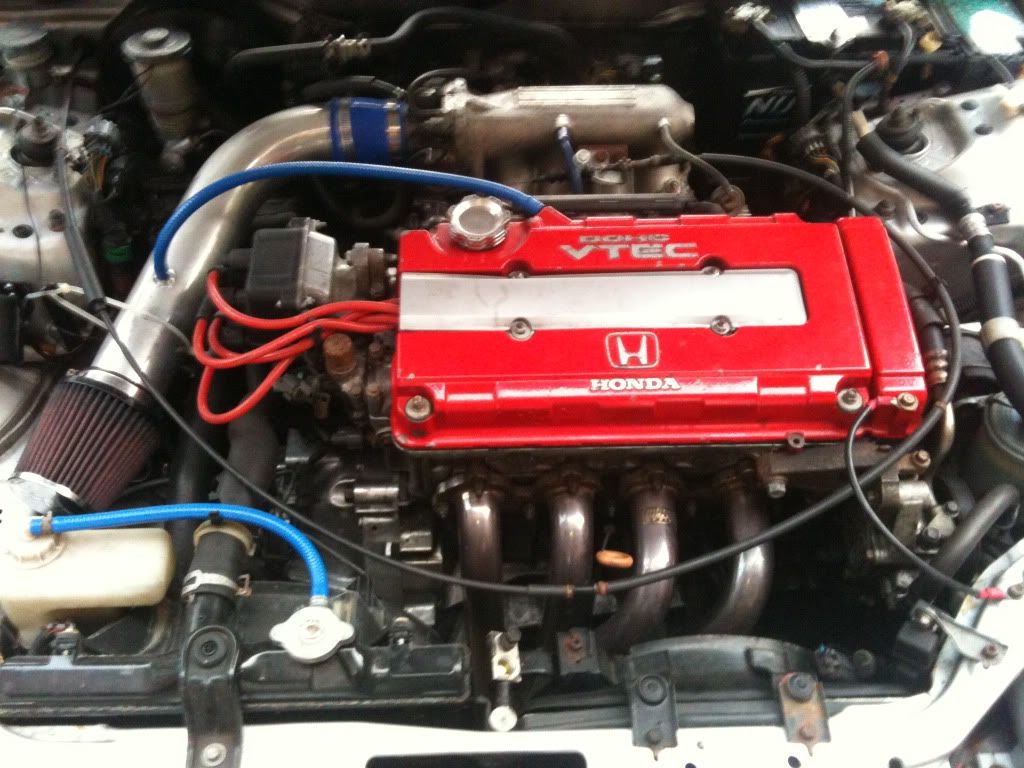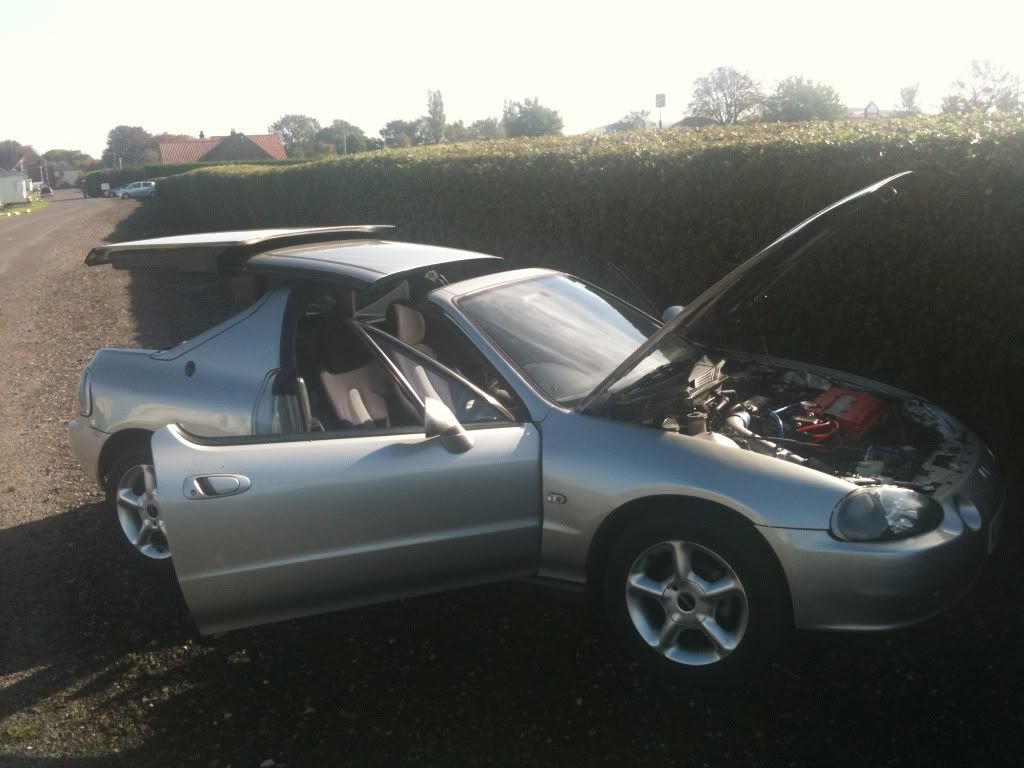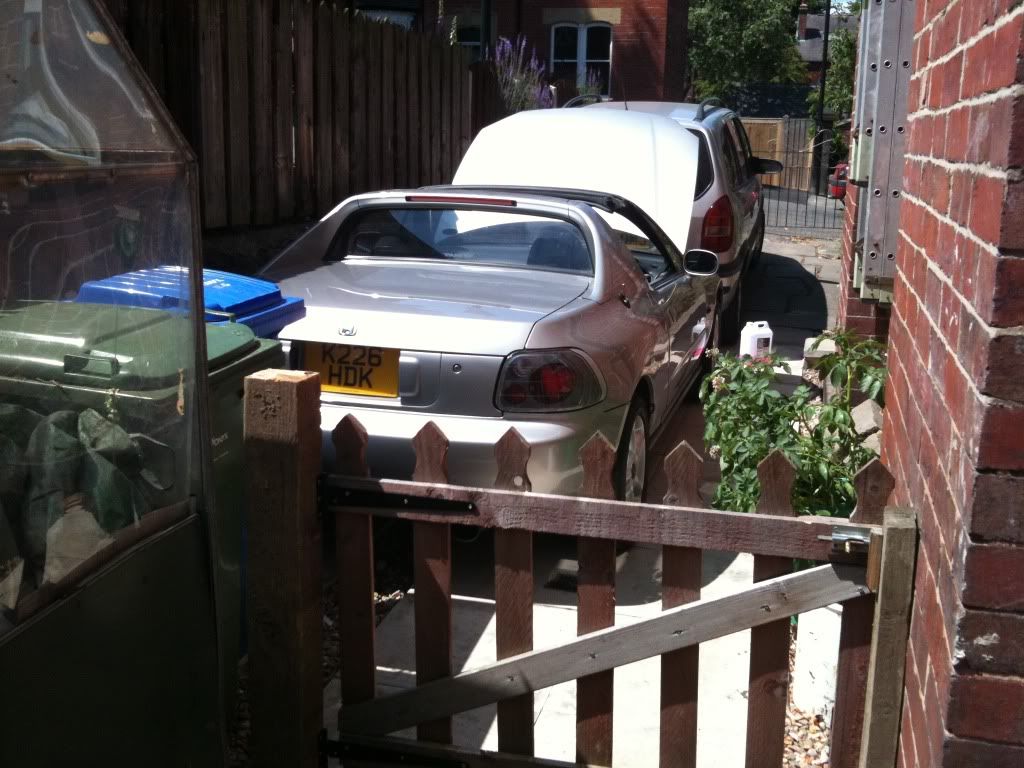 then i bought some s2000 seats!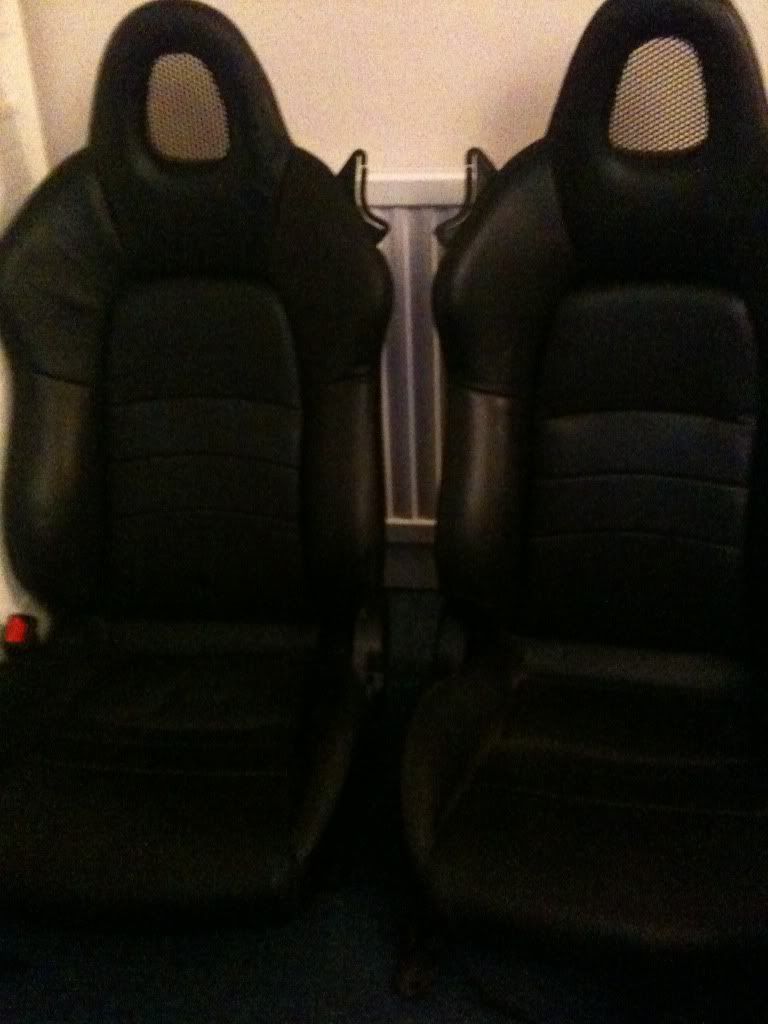 so the first mod i did was the headlights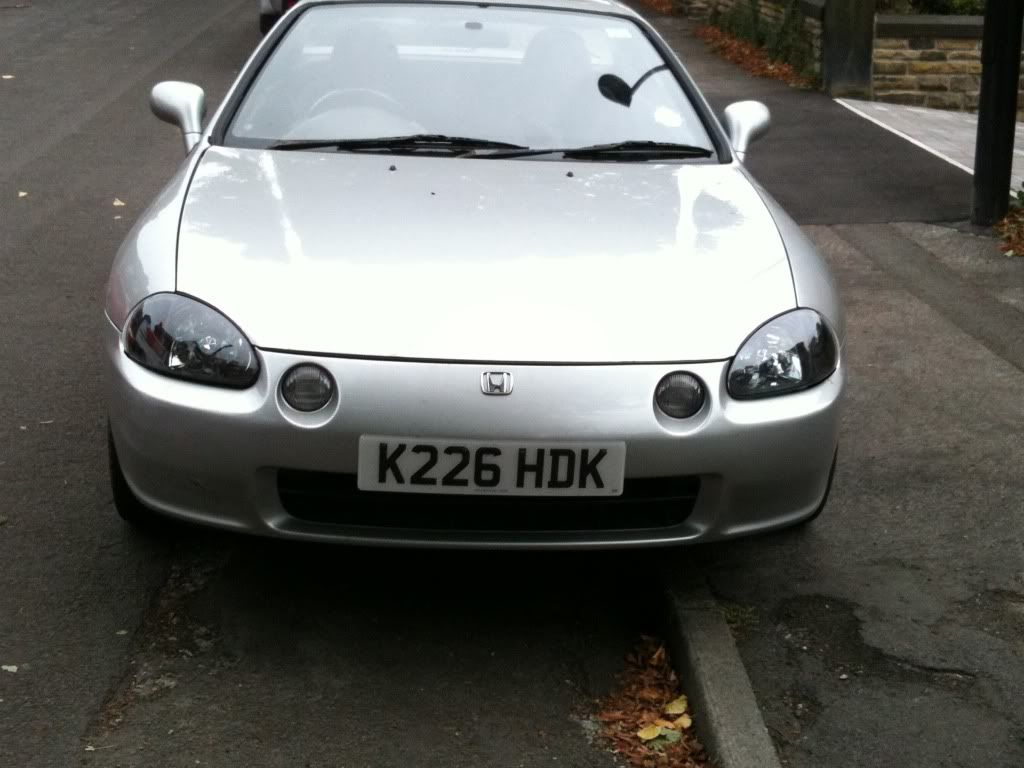 had some help fitting the seats as im useless from delsoluk member mattsimmo who i went to college with.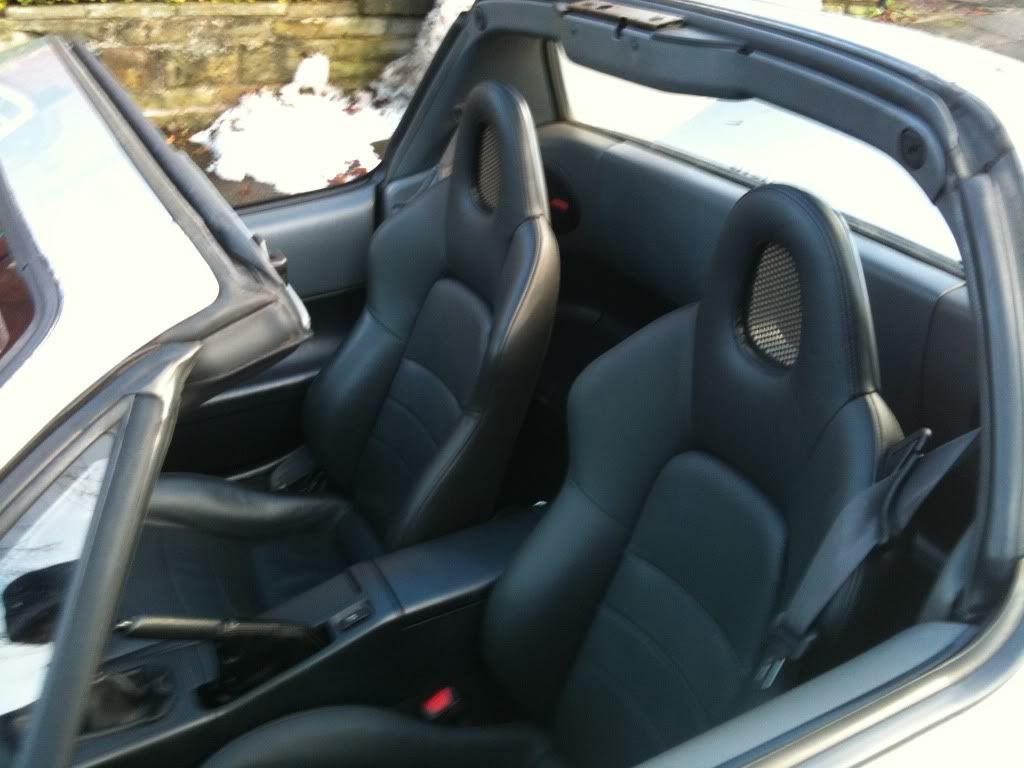 [imghttp://i1211.photobucket.com/albums/cc425/donhumbostoni/114.jpg][/img]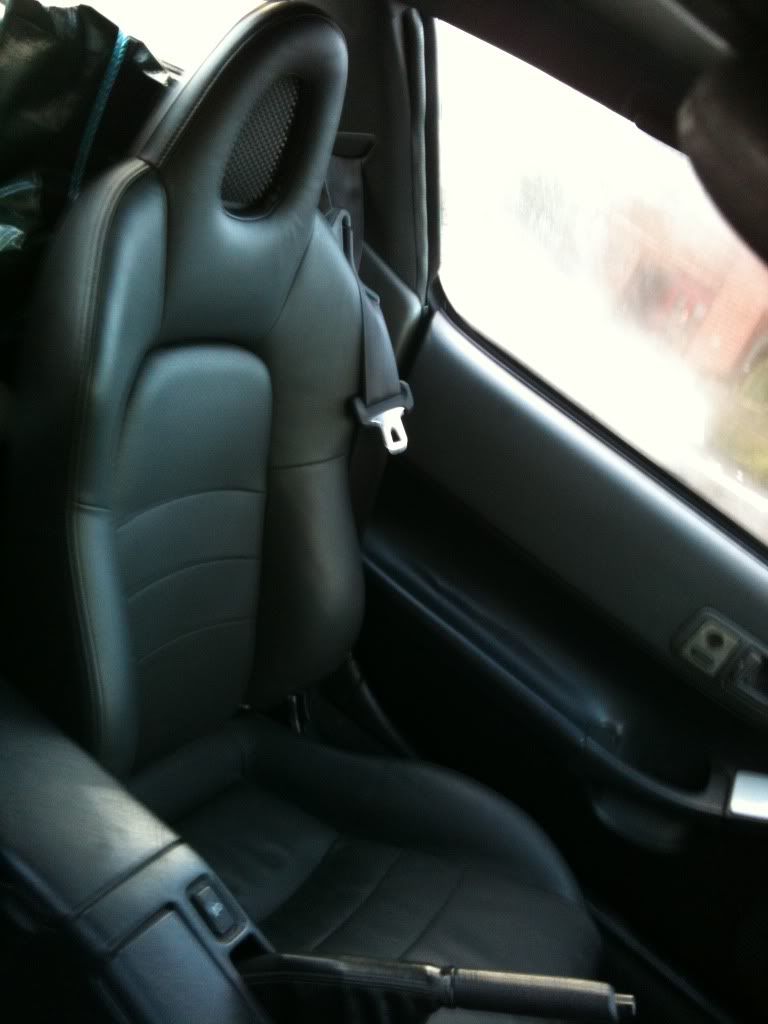 so it came to the time where right lets get the bodywork sorted out! so as my mates a whizz on the computer he did a couple of pics to help me decide a colour i was pretty sure on white or black but when i said i was open to ideas mate mate took the oppurtunity to show me up lol his 1st pic! uploading it to facebook stating that i love my car too much!
he then did this picture and i liked it.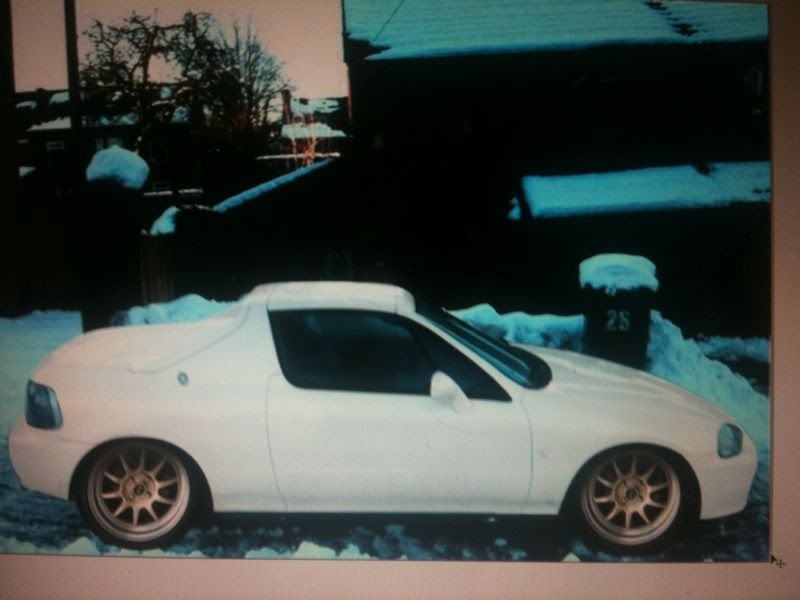 well i decided on white! but what kind of white? i looked around and found honda grand prix white which looked amazing so i went for that! i went without the car for about a month while the work was being carried out! finally got it back!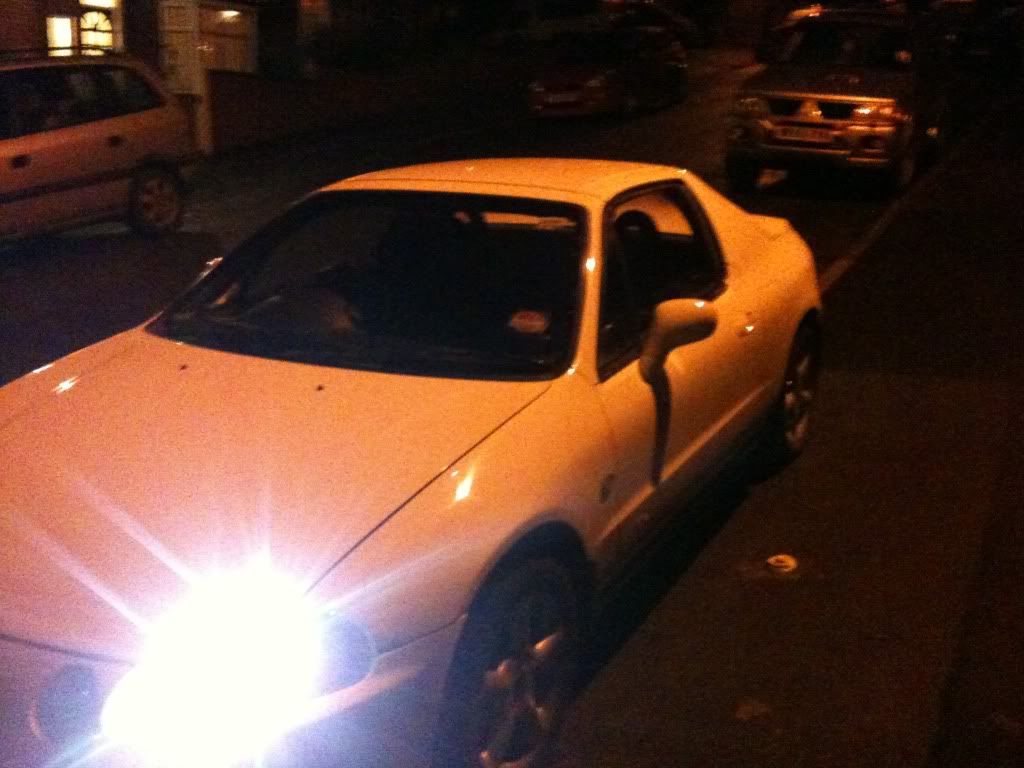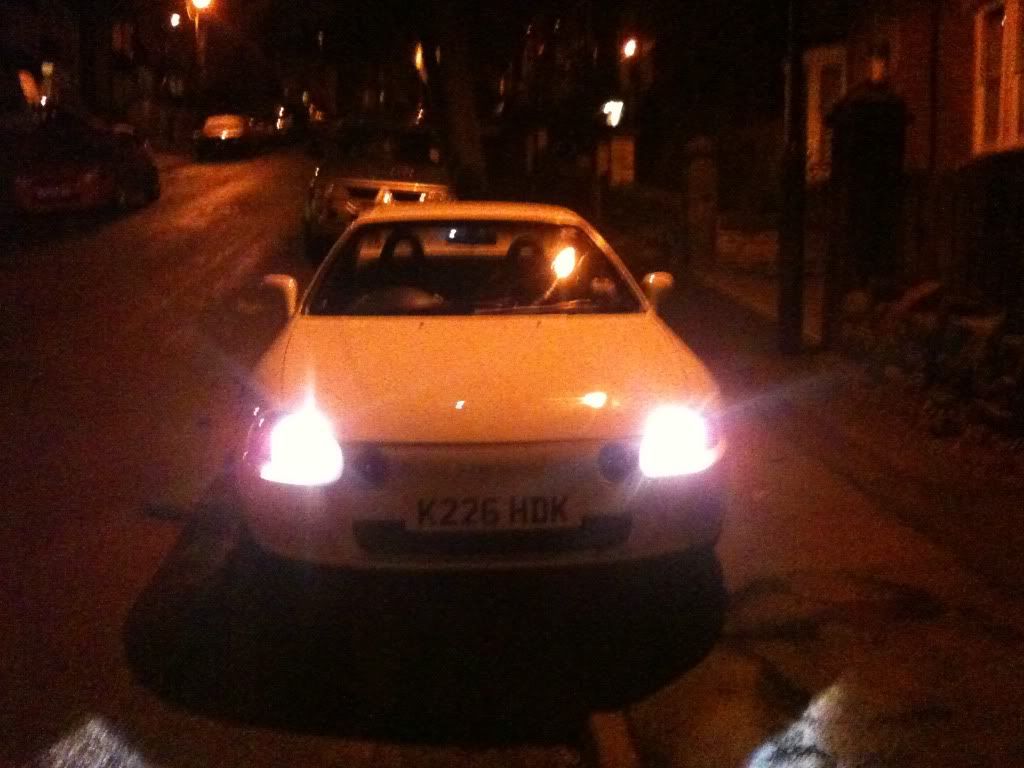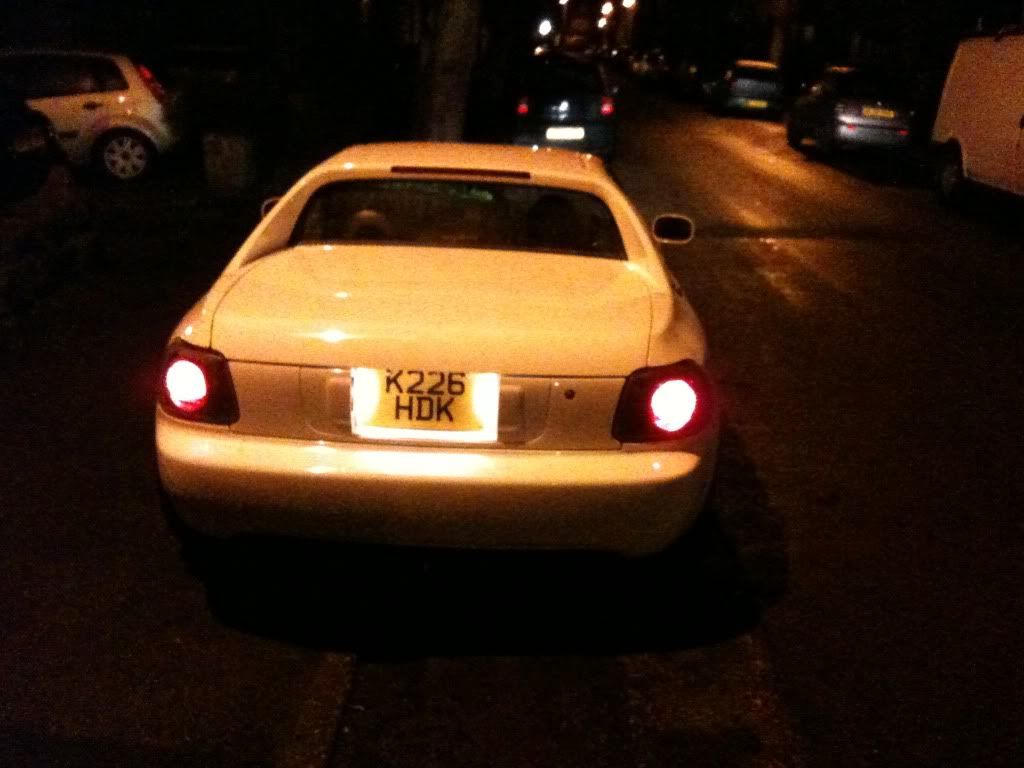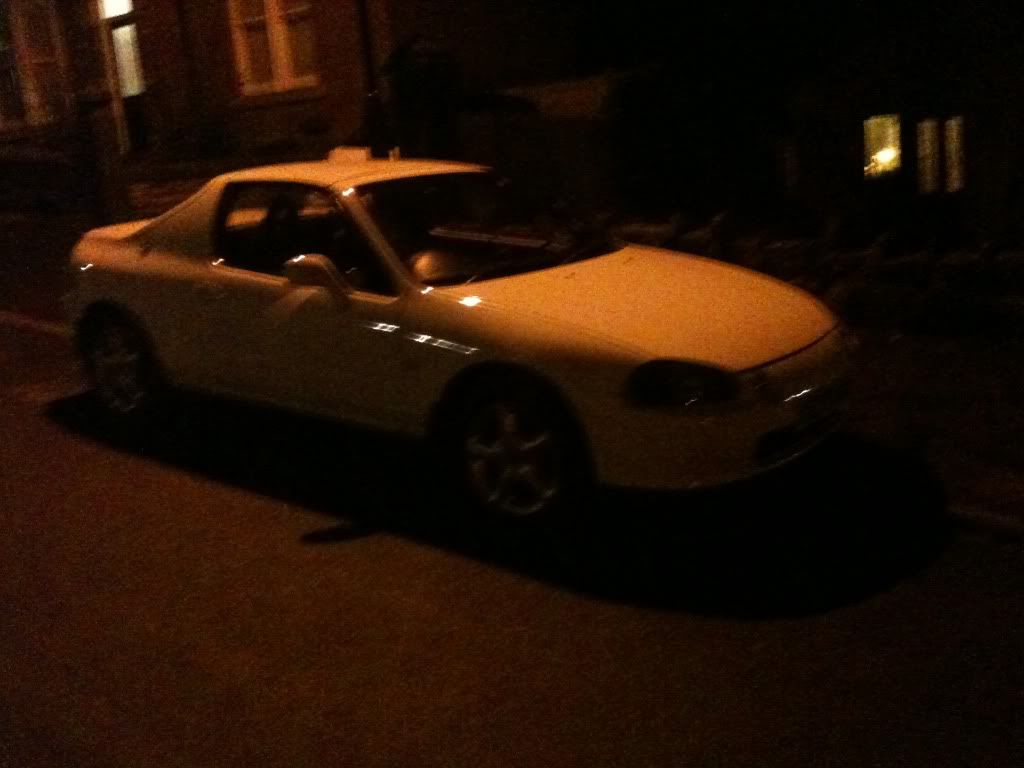 some daytime pics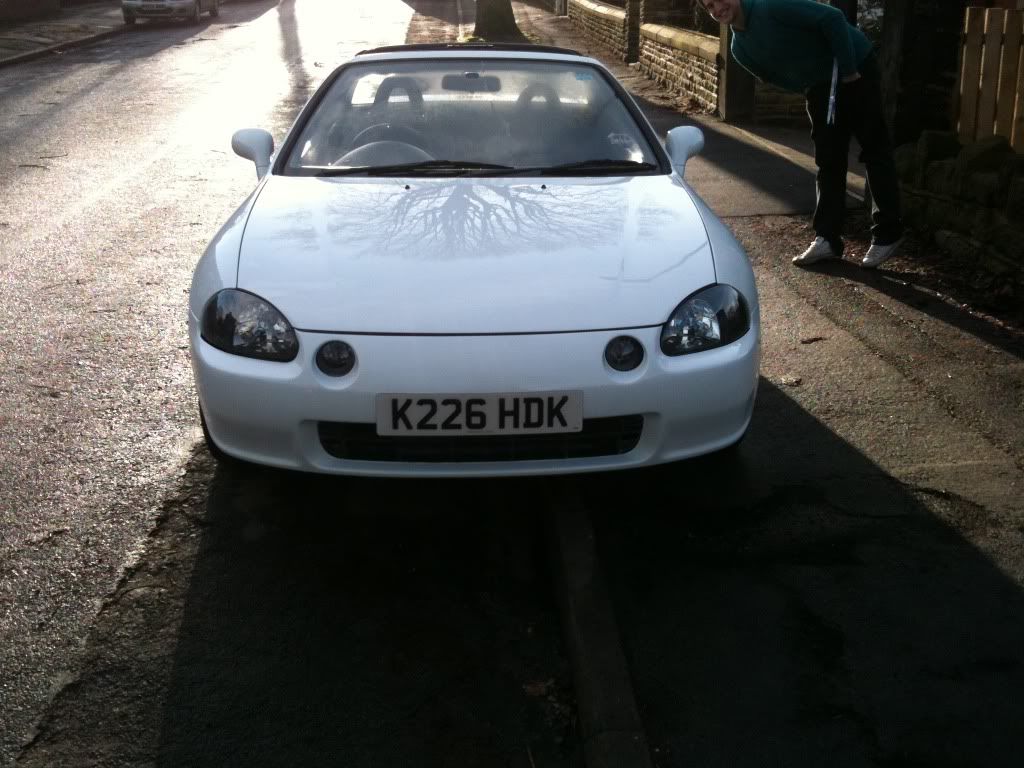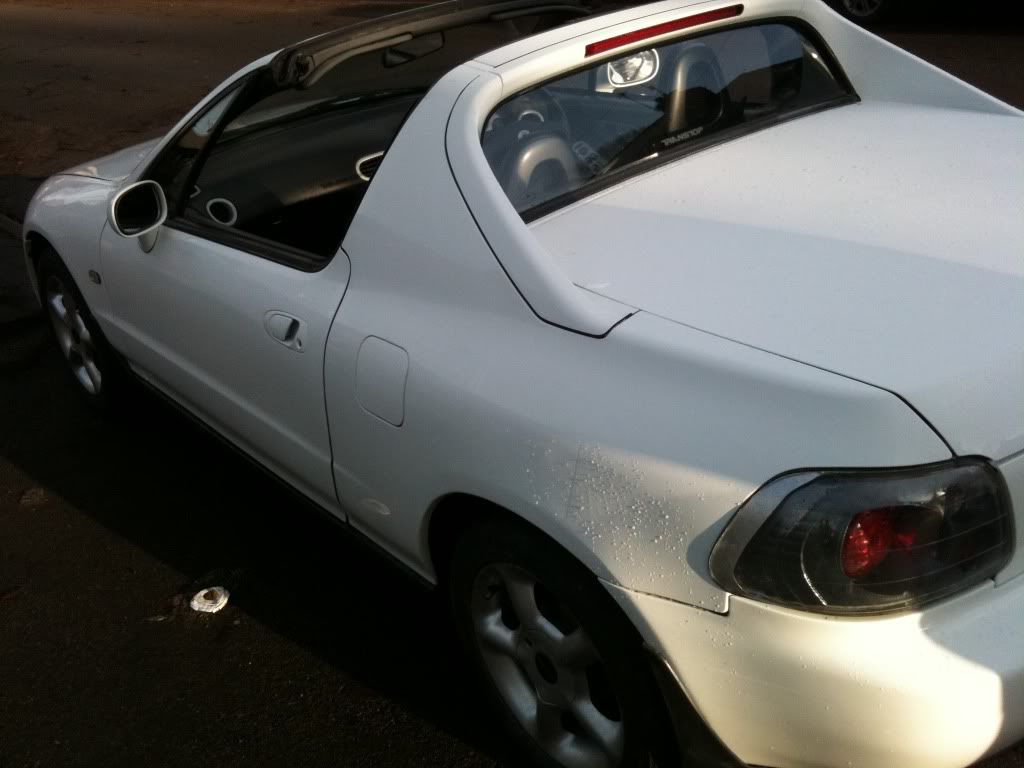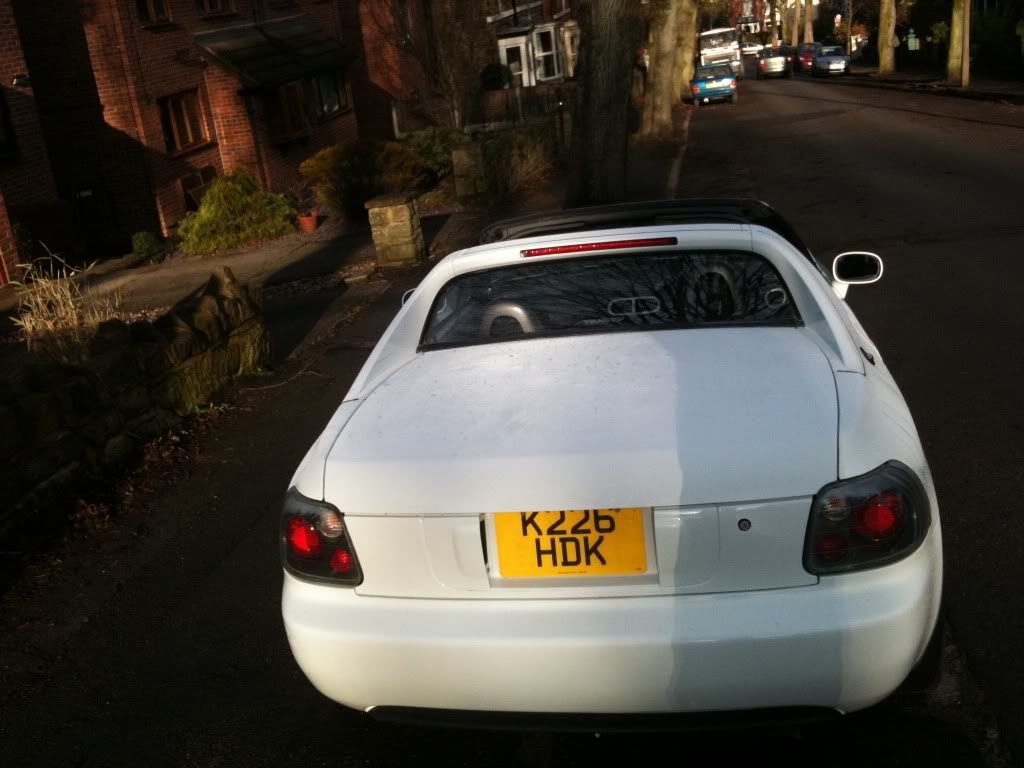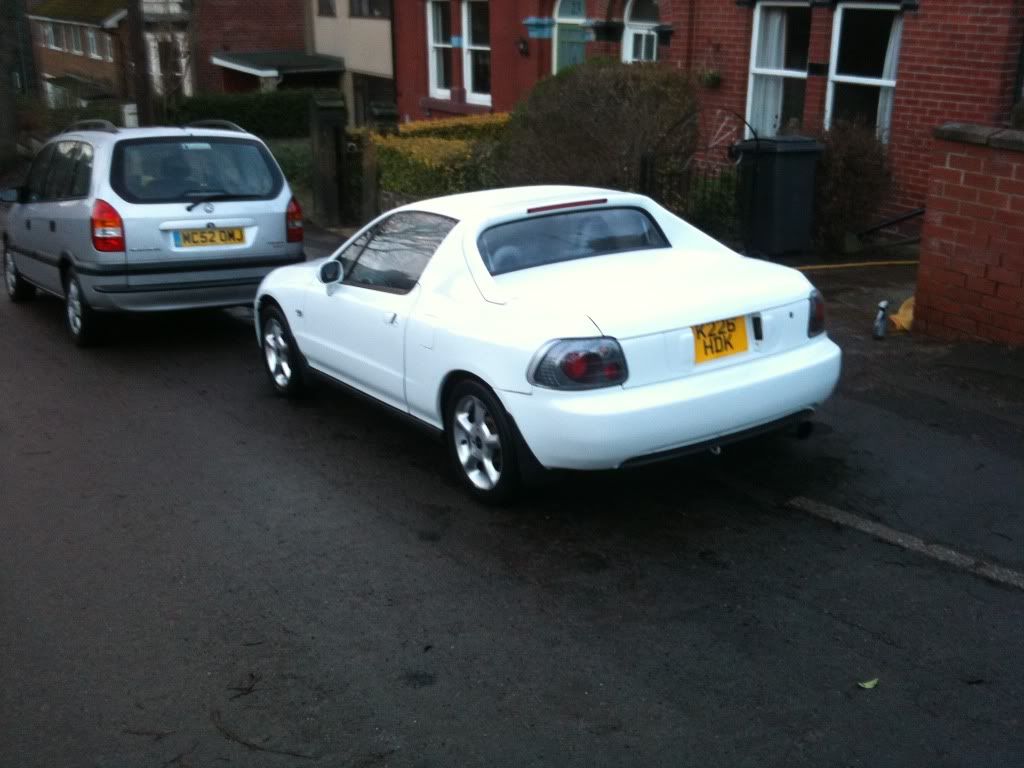 i then changed the back lights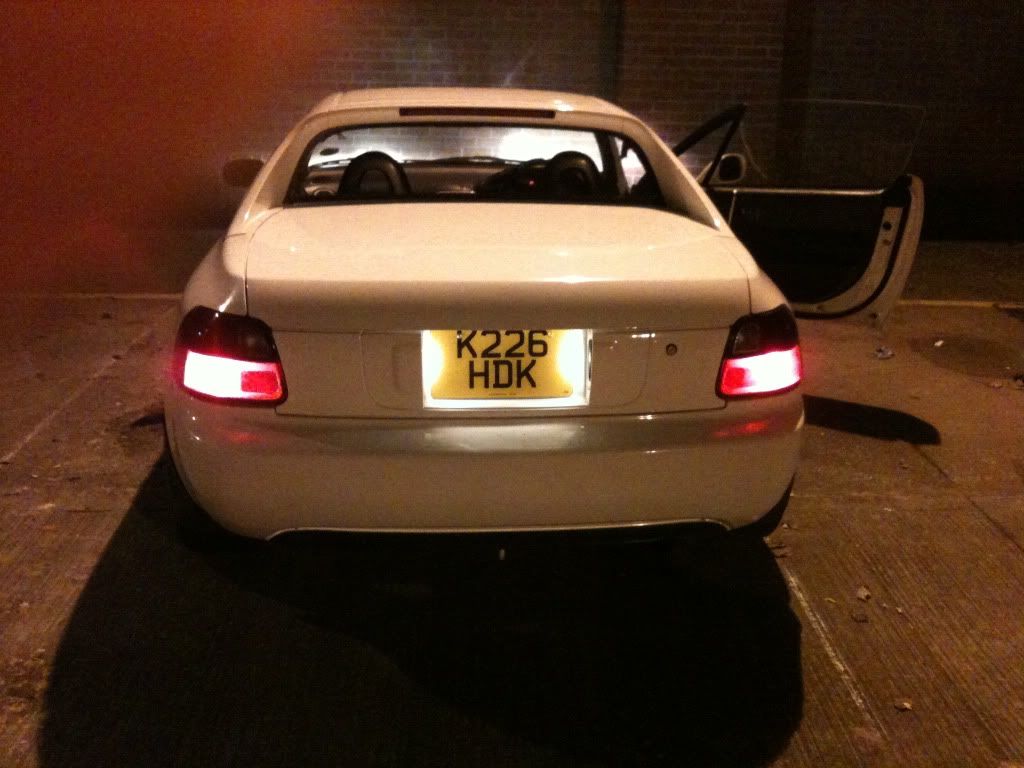 but then oh no! after 2 weeks of having it back i had a bang with my work mate in the car park!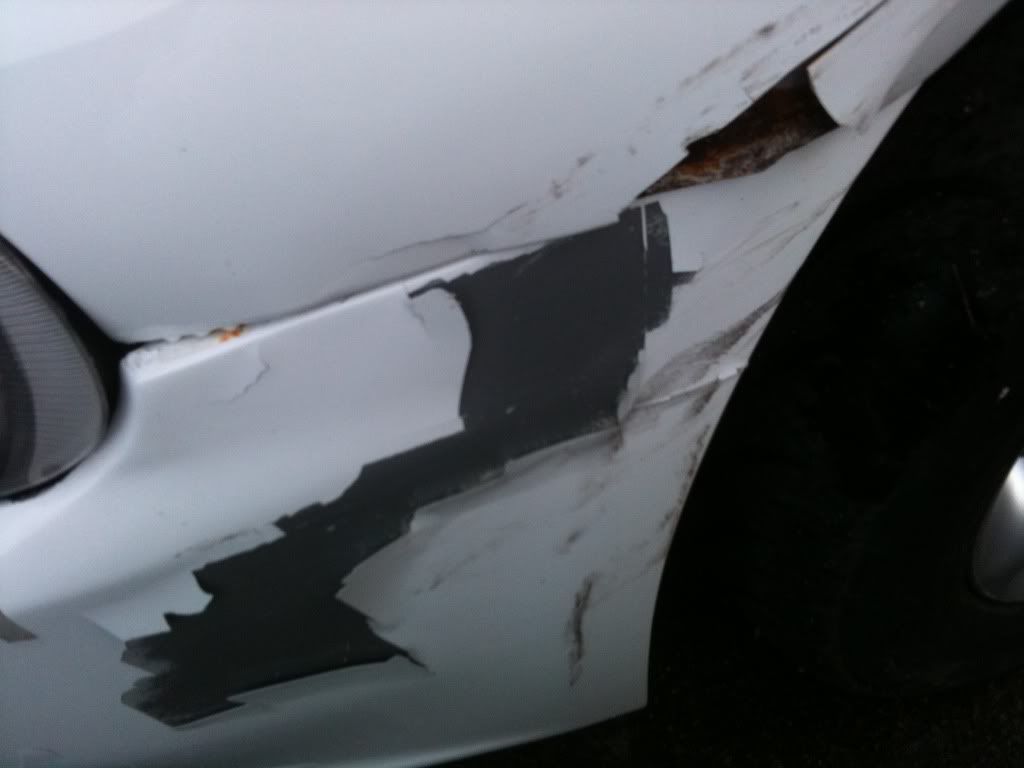 but i had to wait for the repair because then came the main probelms! my car was overheating so i changed the rad and thermostat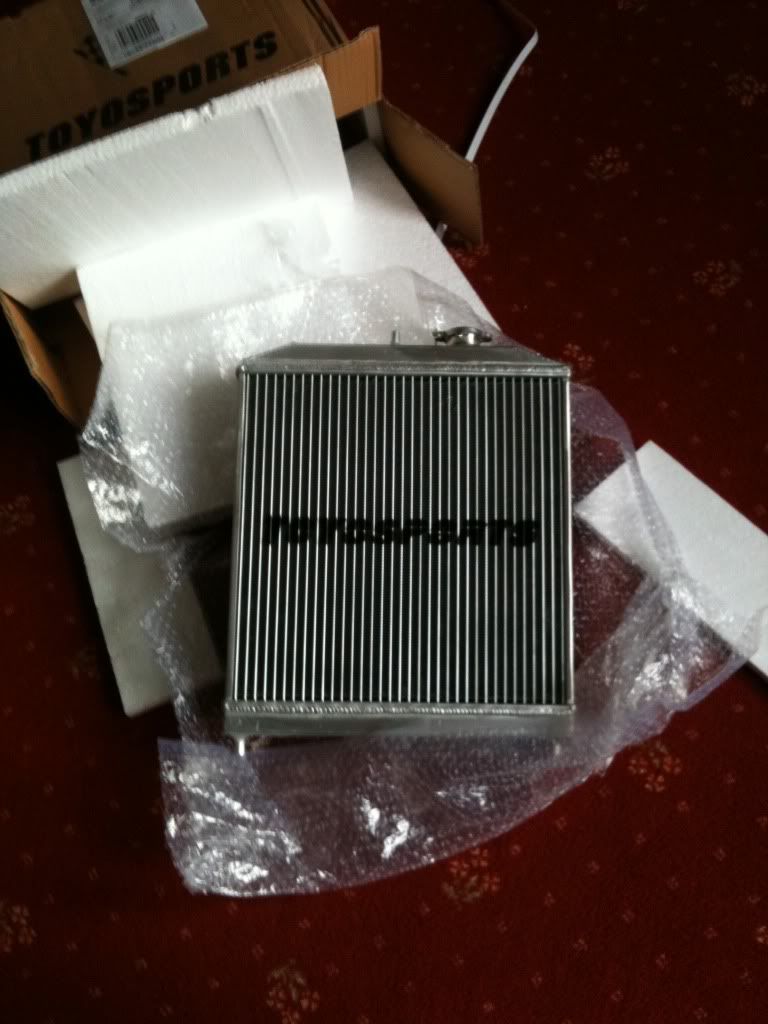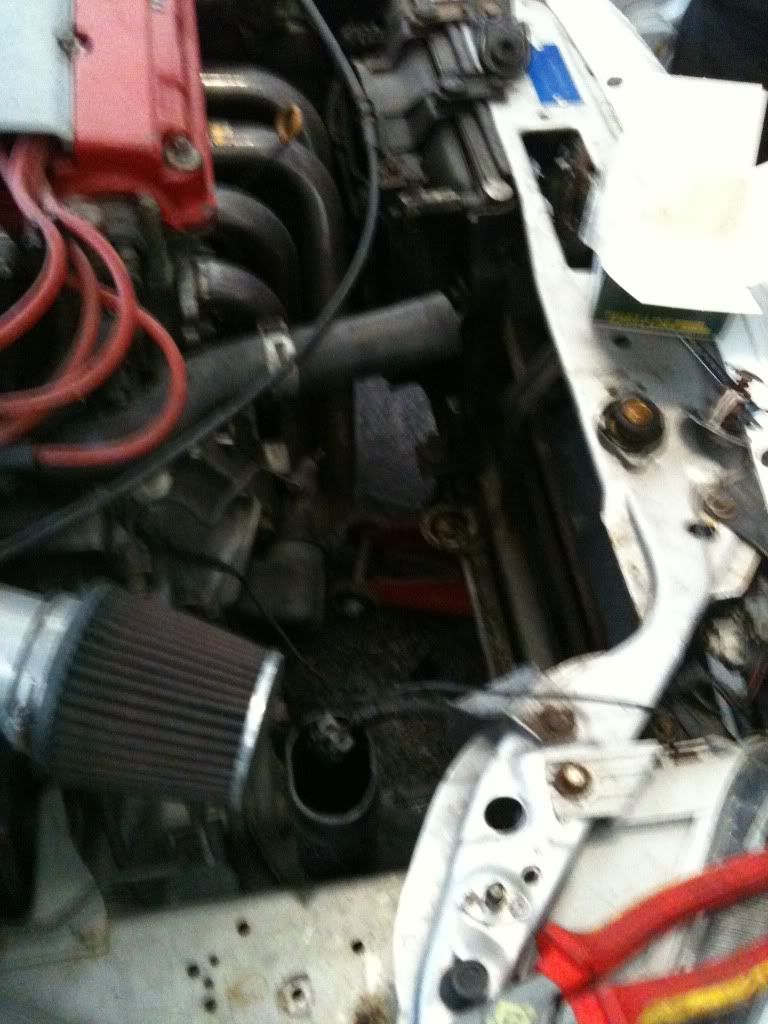 but it turned out to be the headgasket
well i finally got it sorted and have been buying parts for the car knowing it has to go back to the bodyshop so this gave me the chance to upgrade instead of repair
so i had to sacrifice bedroom space for all my parts!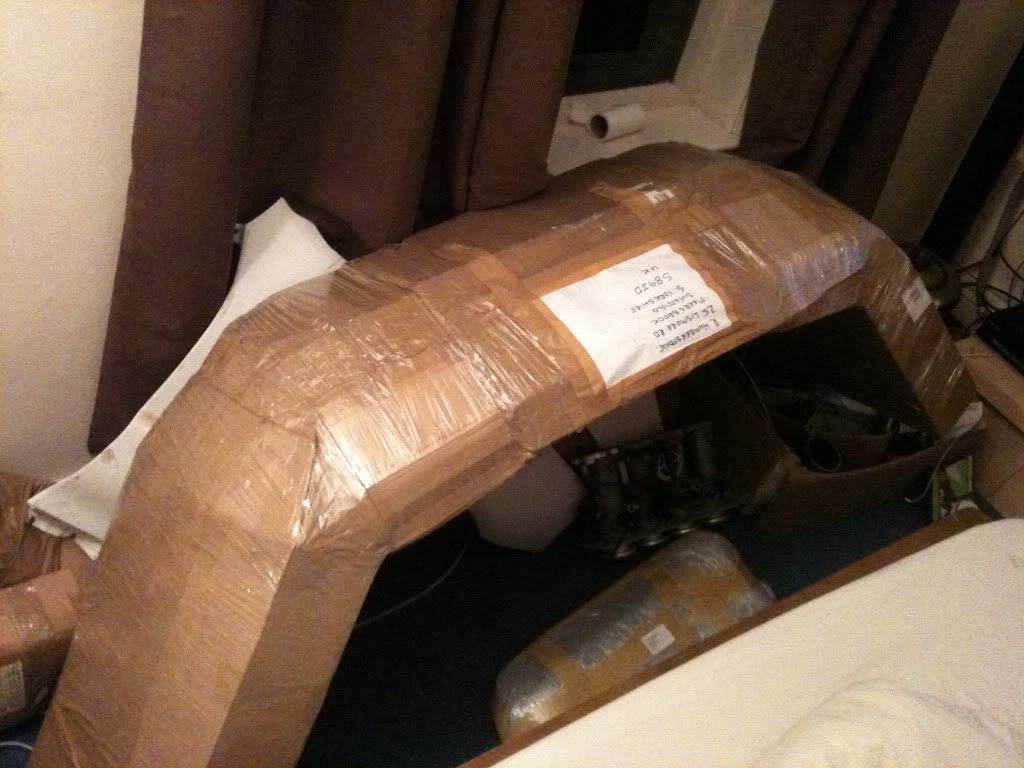 so i got the lip kit z3 wings mugen front bumper and subaru bonnet scoop. well ive had the rest of the work done now! and this is where i am now!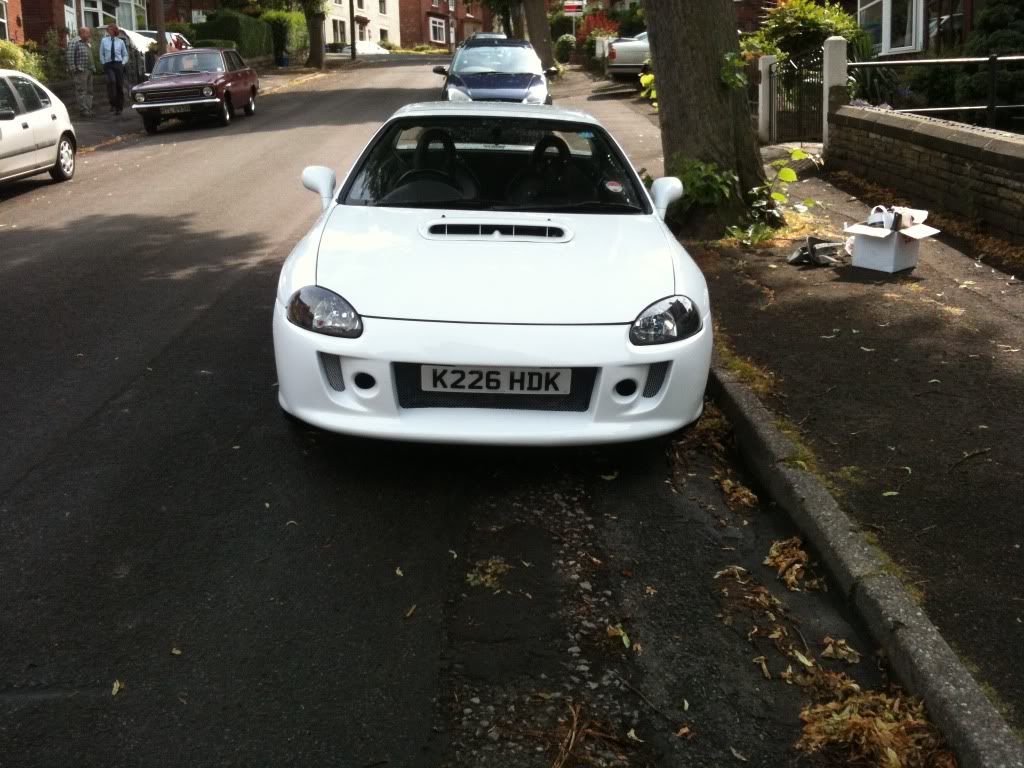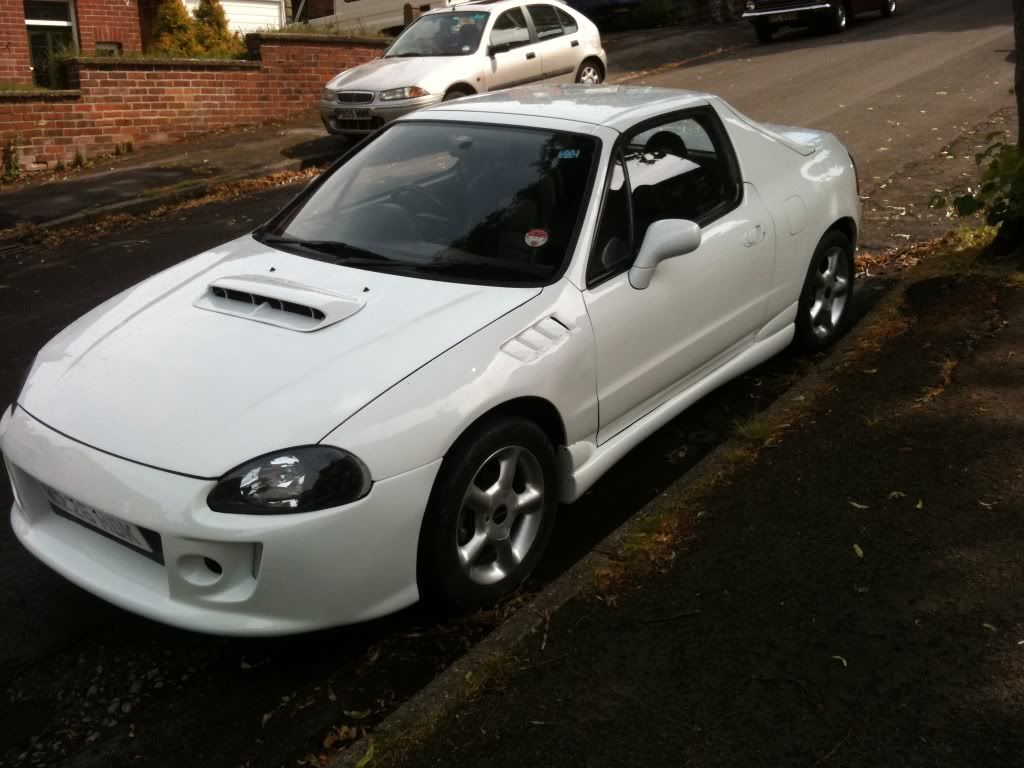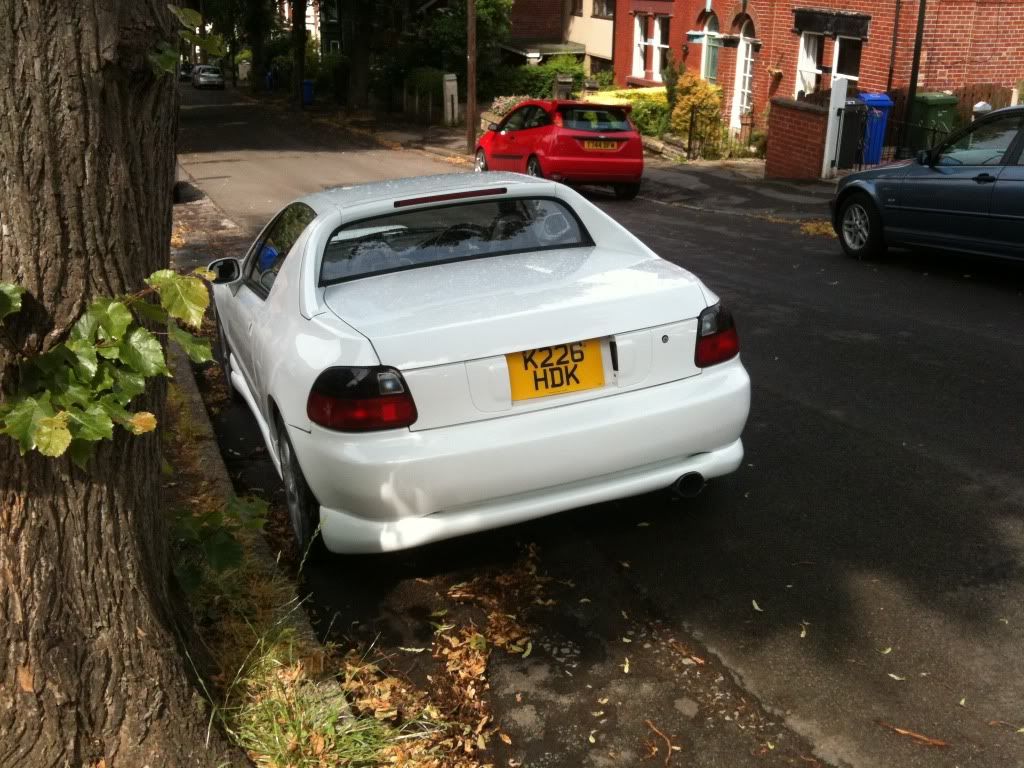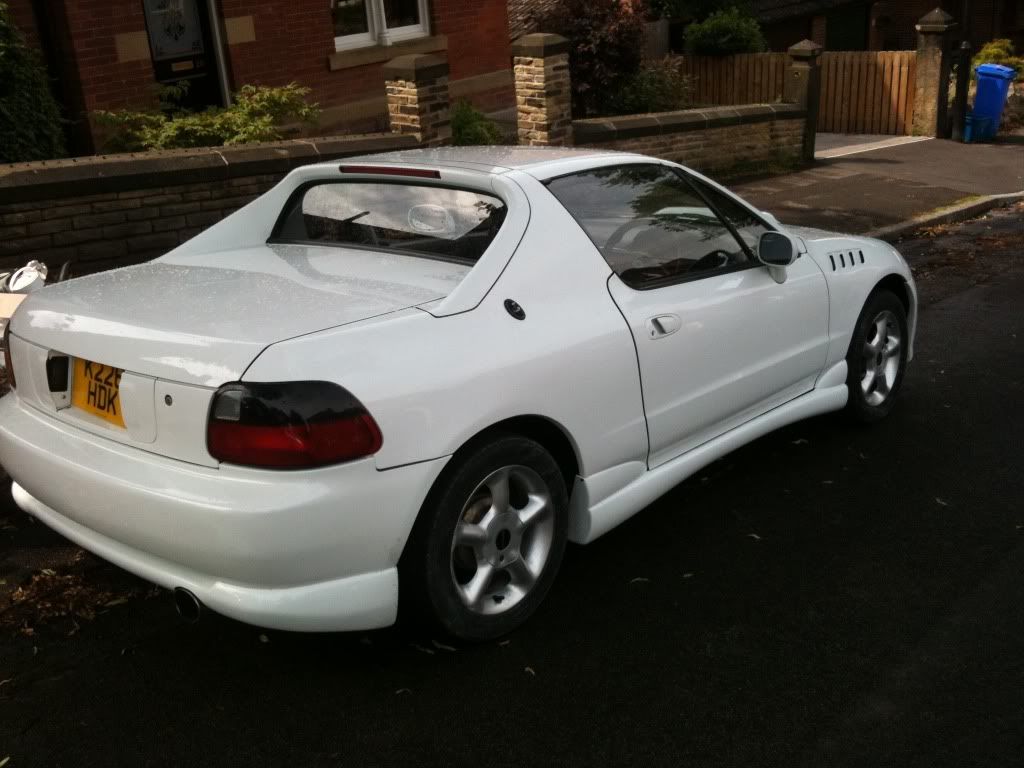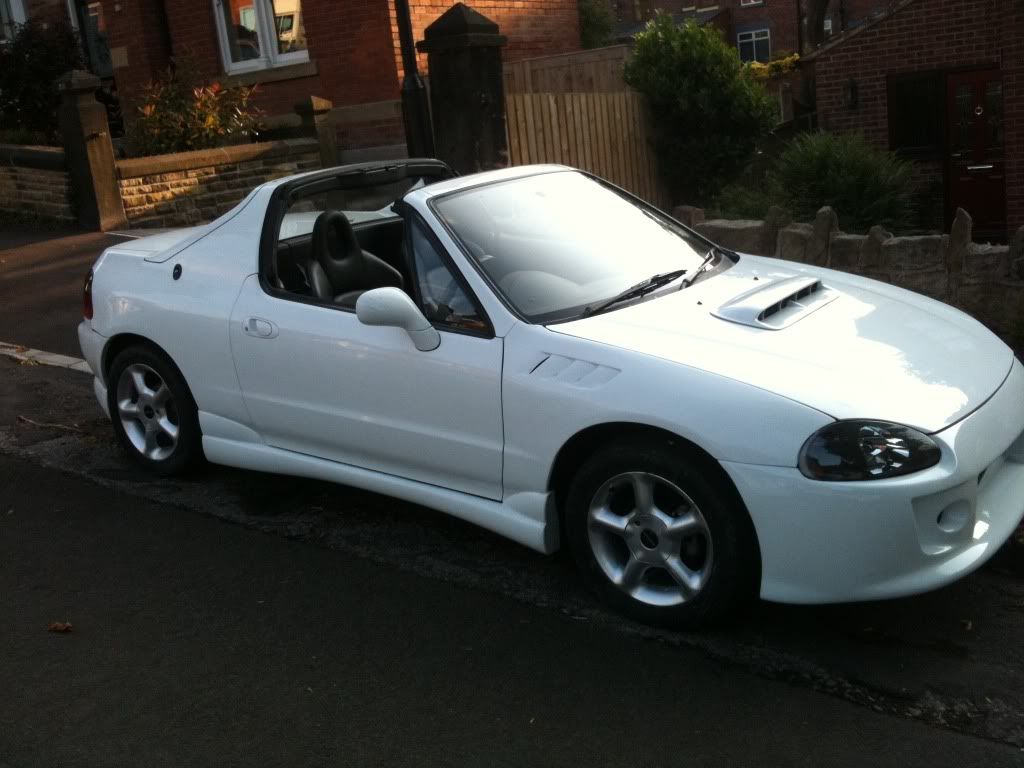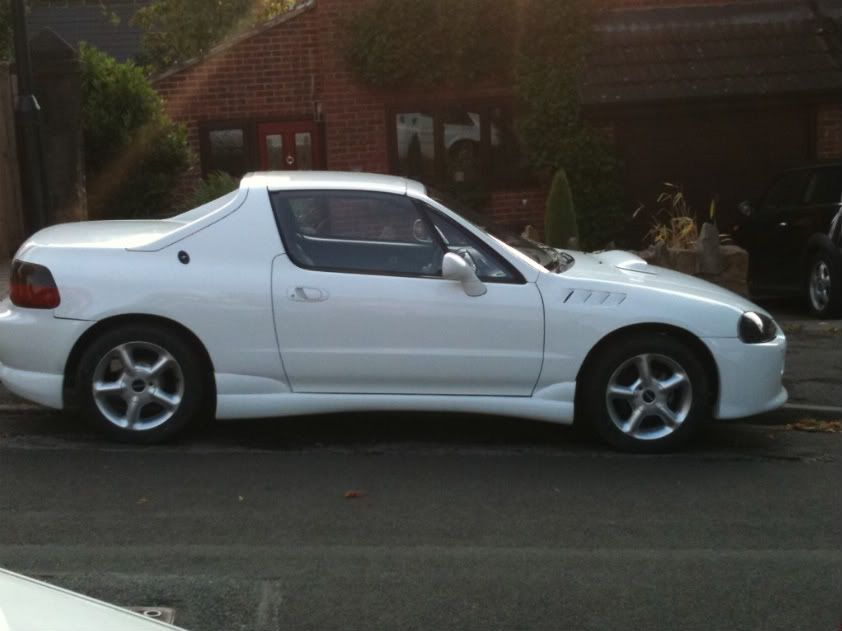 so this is where i am at the minute! i now plan to do a little engine work make it go as well as it looks! im going N/A route so i was lucky enough to find these and got them for a good price! TWM ITB's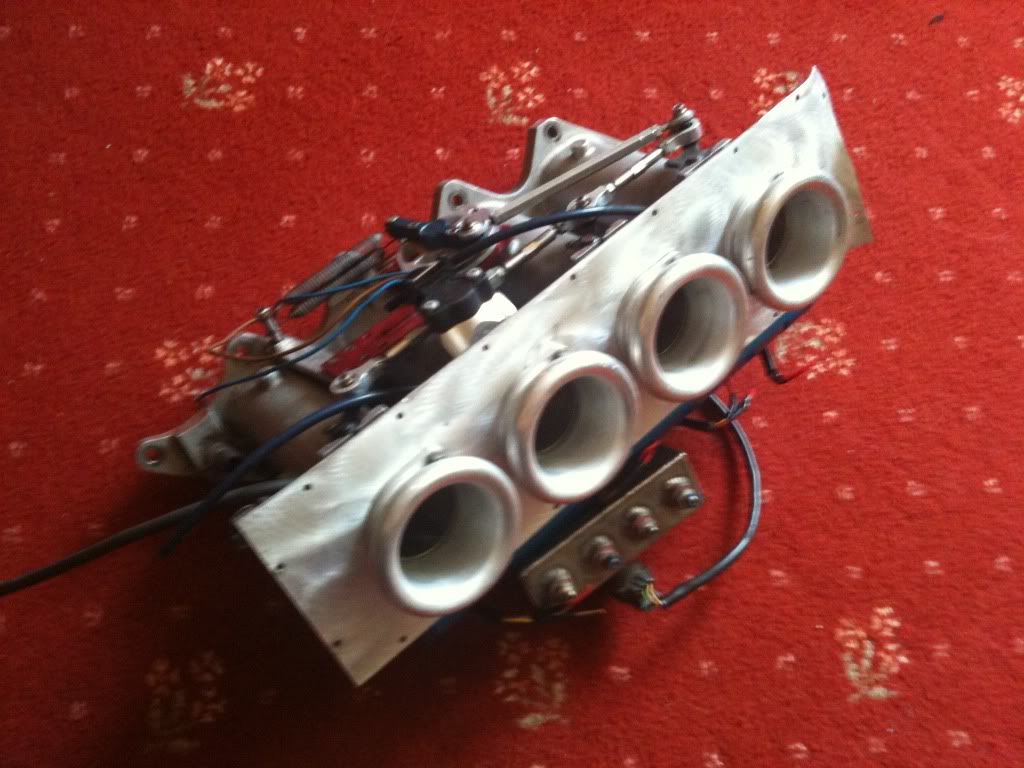 ive still got a fair bit to go before its finished but all good fun!!
let me know what you guys think!