I first noticed my drivers side footwell was getting wet a few months back, nowhere else as the rest of the carpet was bone dry!
There was a Honda bulletin for this problem: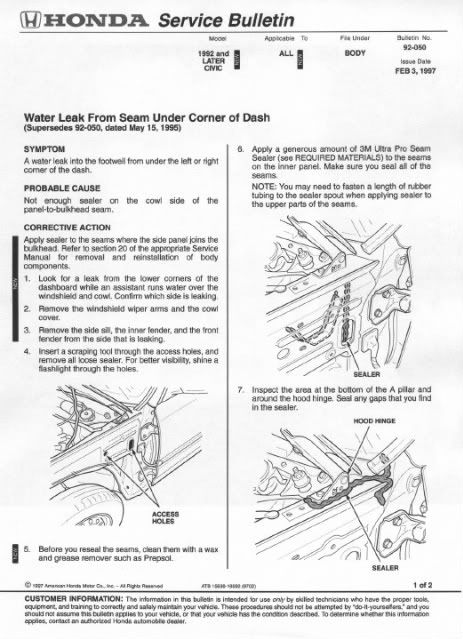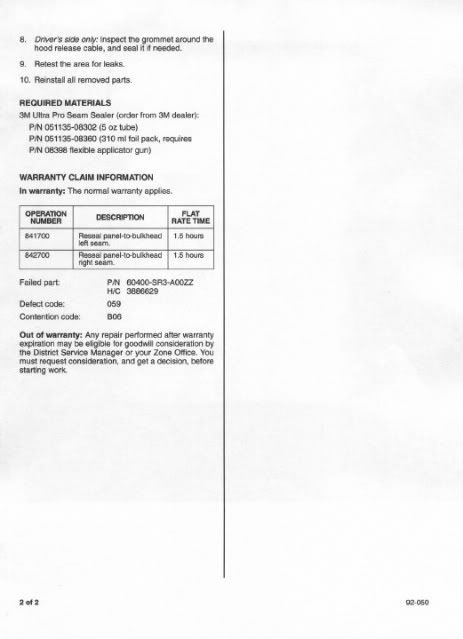 Ok, I took my carpet out on the drivers side (I cheated and cut it under the centre console so I didn't have to take it out passenger side as well. I also cut away part of the foam backed rubber as it was also soaked and quite smelly. These were jetwashed and treated to some febreeze once dry!
I could now see a slight watermark where the water had run down the bulkhead / A post seam so knew it had to be
coming from above there.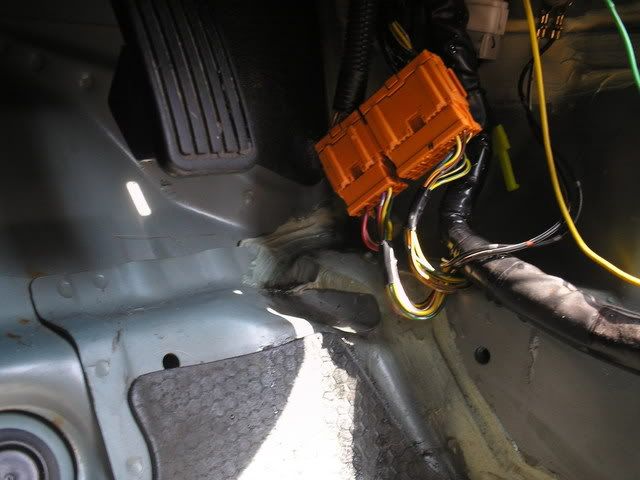 Sticking my head under the dash with a mirror and torch wasn't a great deal of help as there is a lot of wiring and the fuse box there which would have taken some considerable effort to move.
Next step is to start removing some of the front bodywork to gain access to the inner wing that lets the water in. I took the mudflap and skirt off, followed by the front bumper and front wing. Store them safely so they don't get damaged.
You can now see two access holes on the chassis, inside here there is a seam. The photo here is shown after treatment as I forgot to take a picture at this stage (doh!).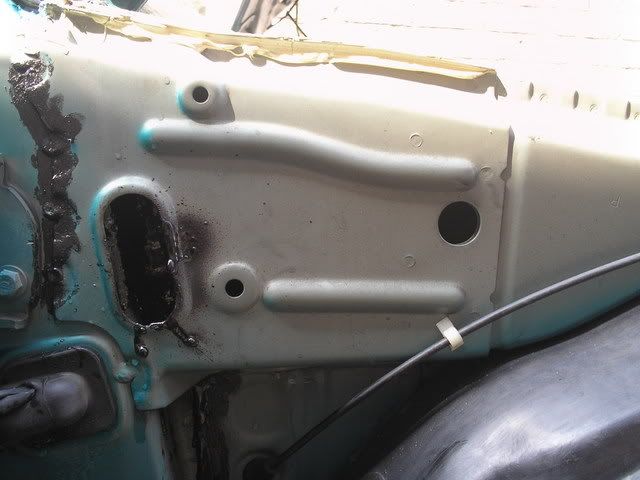 If you point a hose in the larger of the 2 holes and point it slightly upwards and to the front of the car, I found that the water would literally run inside the car. I did this just to prove it was getting in through here. Although this hadn't been sealed correctly at the factory it had been treated well with paint etc as there was no rust at all.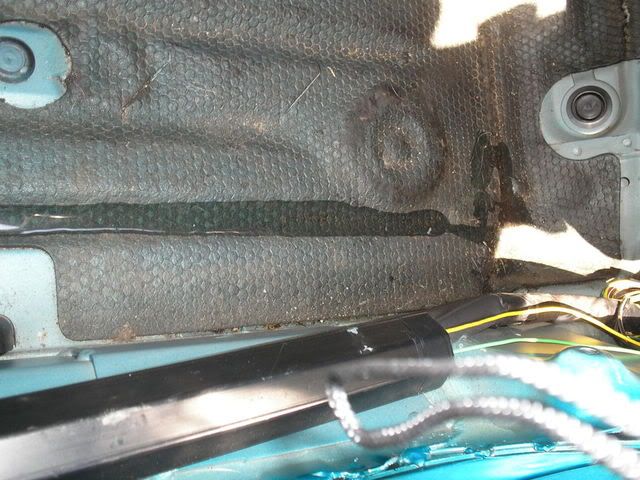 Let the water dry. I now scrapped away the sealer around the bonnet hinge and anywhere else along those seams, particularly on the horizontal part of the seam. Here it is after I've refitted the bonnet hinge in place.
When I was happy that it was clean and dry, I forced loads of Tiger Seal into the seams, more than had been there previously. Pay lots of attention to where the seam curves around from being flat on the scuttle to coming doen the A post. I let this cure and then put several coats of aerosol underseal all around the inside of the access holes to fill in where I couldn't reach with the Tiger Seal, this was to seal up any smaller holes that may be in the seams. The access is quite restricted through the access holes as they are quite small in relation to a hand. Underseal can come off quite easily with water until it is dried properly so let it do so otherwise you will be undoing your hard work. I put in several thick coats so it would go into every little gap. I also put a bit of touch up paint on the new sealant so it doesn't stand out too much when the bonnet is up.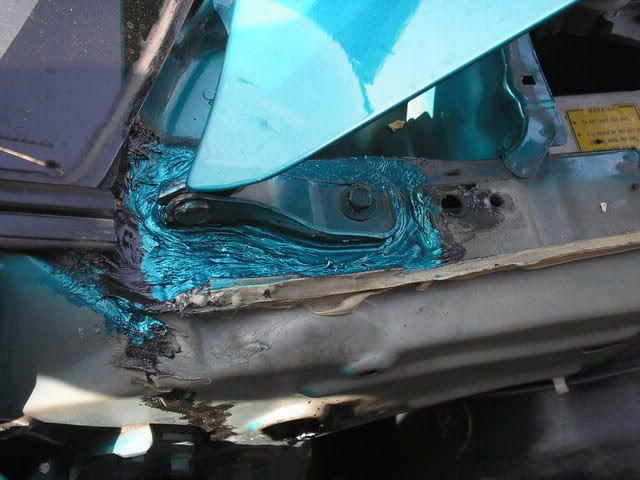 Once it is dry try again with the hose, water shouldn't come into the cabin now. If it does it may be that that you have sealed it sufficiently and had to do it again. It will be worth it eventually, especially when you have dry carpets and your windscreen doesn't need 10 minutes to de-mist anymore.
Here it is back together. I also took the oppertunity to de-amber my front indicators and fit clear repeaters whilst they were off the car.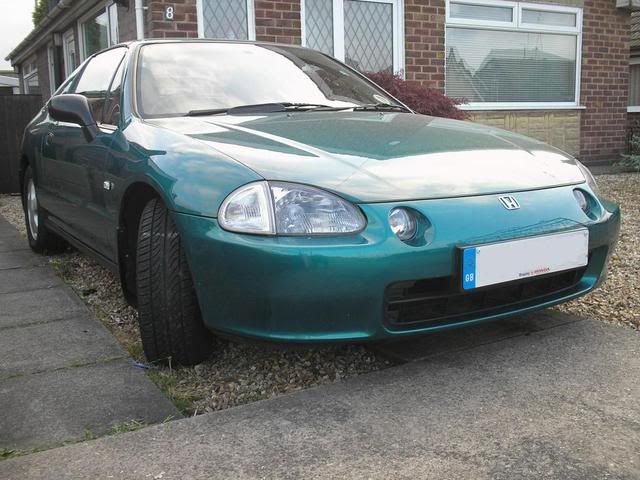 Any questions please drop me a line!
Cheers
Lee