If you want to pay anything by Paypal then PLEASE READ THESE INSTRUCTIONS CAREFULLY!
1. Select 'Send Money'.
2. Send your payment to
alison@delsoluk.com
3. Please PM sol'd out with your Paypal address to say that you've made payment and what it's for. Payments for membership and events are all paid to the same place and we need to know who they're from what they're for. Matching usernames to email addresses isn't always easy!
4. Click on the 'Personal' tab to change it from 'Purchase'.
5. Select 'Personal payment owed'.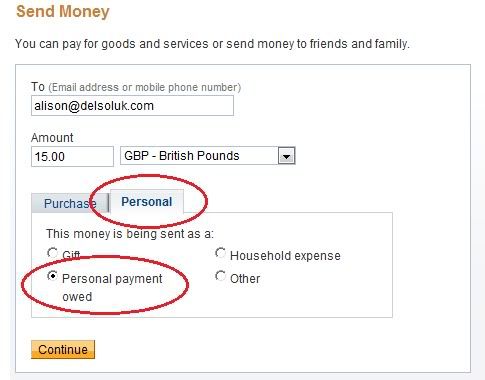 6. Click 'Continue'.
7. The next stage is to confirm payment:
- If you have enough funds in your Paypal account to cover the payment there is no charge for sending it.
- If you're paying on your credit or debit card through Paypal then there will be a charge. You MUST check the box to say that YOU (not the recipient) will pay the charges.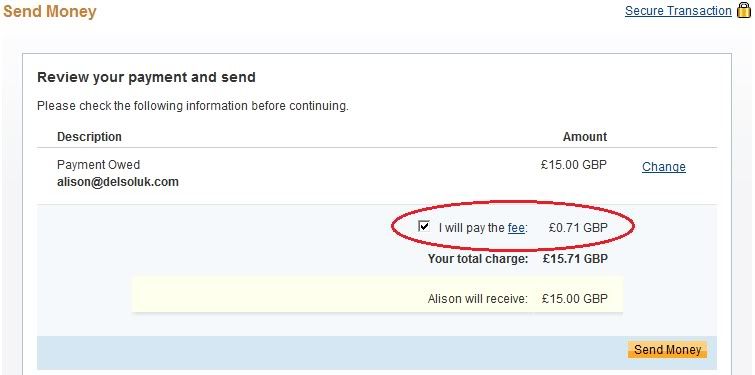 8. Click 'Send Money'.